This journal Focus to facilitate scholar, researchers, and Lecturer for publishing the original research articles or review articles in management Science. Articles to be published on JBMP (Jurnal Bisnis, Manajemen dan Perbankan) should follow the focus and scope of this journal. The article must have been edited according to the journal author guidelines before submitting. JBMP publishes research articles in the field of "Management Science" with the following scope : Marketing Management; Finance Management; Human Resources Management.
If you have trouble submitting the manuscript. Feel Free to contact jbmp@umsida.ac.id
2022-04-30
JBMP (Jurnal Bisnis, Manajemen dan Perbankan) Announce :
1. New Schedule Publish Date 
2. New Cover Design
Vol 9 No 2 (2023): September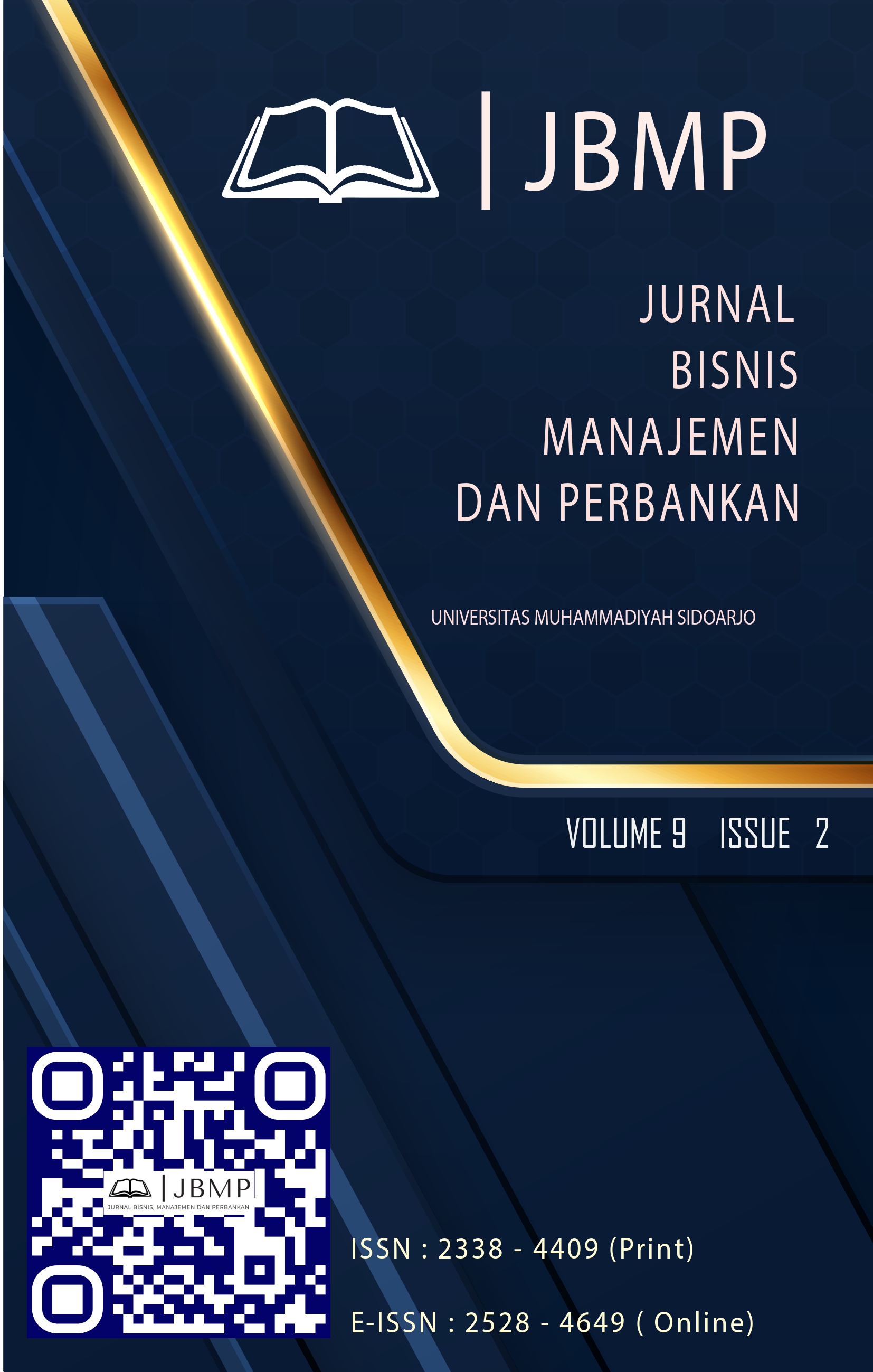 All articles in this issue (7 research articles) were authored/co-authored by 21 authors from 8 institutions and 1 countries (Indonesia). An open access for full issue can be downloaded here.
DOI: https://doi.org/10.21070/jbmp.v9i2
Published: 2023/09/27 – 2023/09/29
Published: 2023-09-29
View All Issues